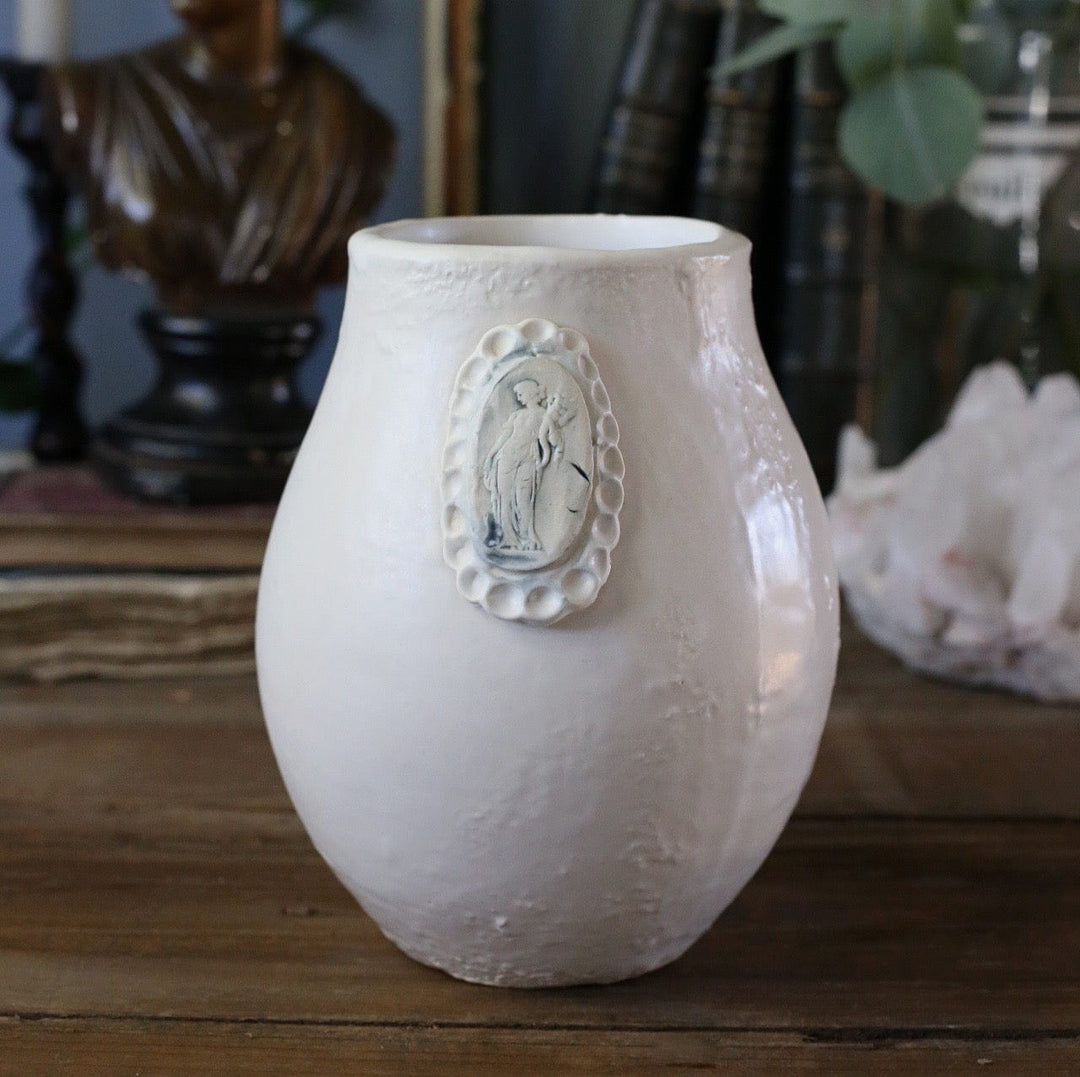 The Mallory Vase w/out Handles
The Mallory Vase is a bulbous, weighty, medium-sized vessel that can be displayed as an art piece or can hold your favorite blooms. As is with every piece from the collection, each vessel is a one-of-a-kind handmade in the Hudson Valley.
ABOUT
Jeanette Morrow is a fine art ceramicist based out of New York City by way of Atlanta, Georgia, and is thrilled to be adding The Huntress to the very select roster of her stockists. An aesthetic match-made, Jeanette will be offering exclusive designs and intaglios for The Huntress. Jeanette's eponymous bespoke ceramics line formally launched in late 2020. Relic-inspired and incredibly personal, Jeanette works closely with each client and stockist to create heirlooms for the everyday. Edited, refined forms are adorned with seals handmade from vintage intaglios, antique jewelry, and other embellishments, each carrying deep symbolism. The results are sentiment-driven, intimate and treasured pieces.
American Stoneware. Handmade in New York. Glazes are all lead free and food safe. Handwashing strongly recommended. All sizes are approximate and due to the nature of the pieces, slight imperfections should be expected (and embraced!)
The Huntress strives to deliver your order as quickly and affordably as possible. The destination, weight, and size of each order are considered. Consolidating your purchase may result in lower shipping prices and delivery timeframes. The total shipping cost for your order will be computed at checkout.