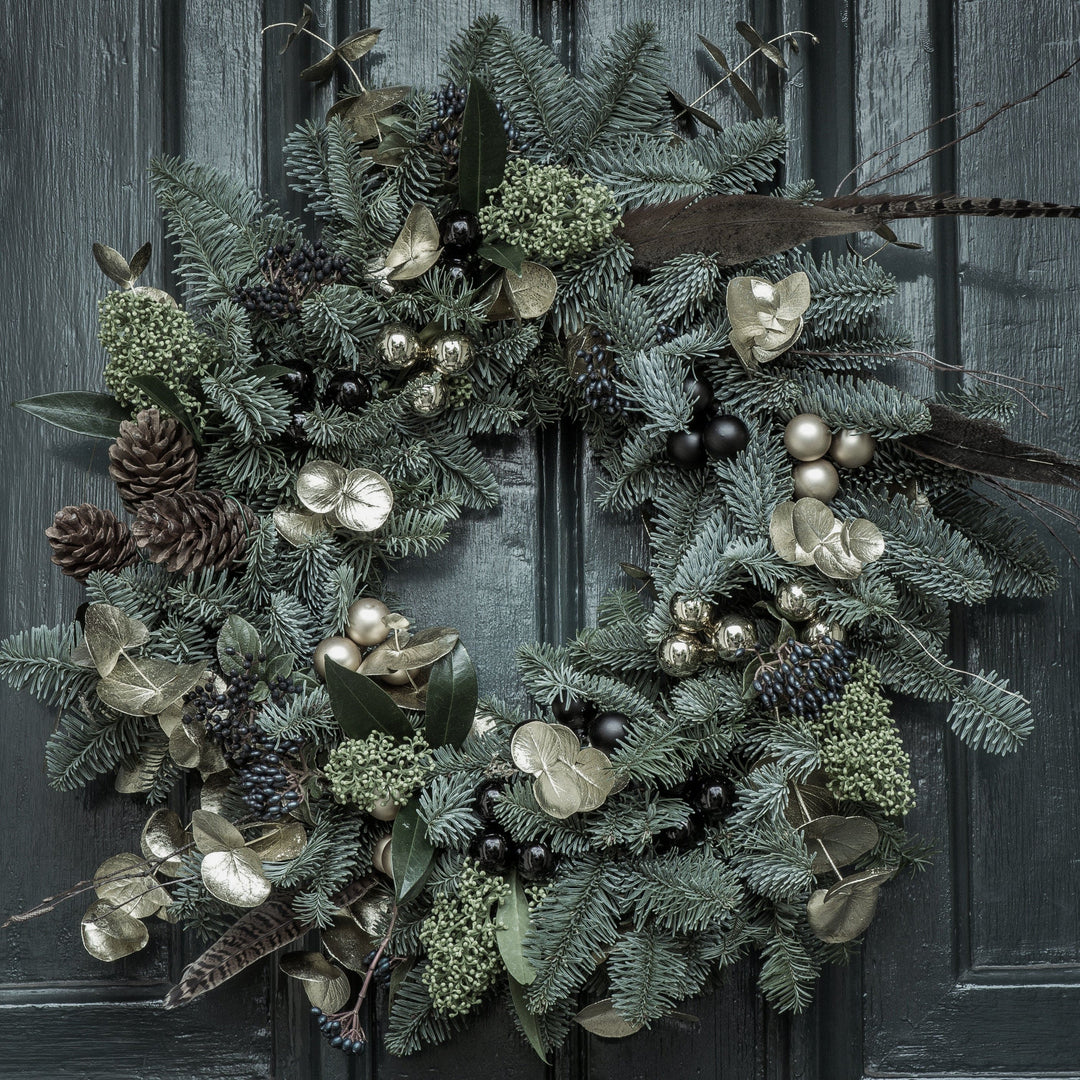 Winter Wreaths Workshop
EVENT
WINTER WREATHS WORKSHOP 
Join us for our enchanting "Winter Wreaths Workshop" on December 6th from 5:00 PM to 7:00 PM in the charming setting of Pound Ridge. This workshop falls on a Wednesday, making it a perfect midweek escape.
As we approach the end of the year, embrace the holiday spirit by crafting your very own Huntress-inspired wreaths. Using a delightful assortment of fresh and dried foliage, feathers, berries, and botanical elements, you'll learn to create the perfect festive decor for your front door.
During the workshop, you'll have the opportunity to:
Discover Wreath-Making Techniques: Learn the art of crafting wreaths, from choosing the right base materials to creating a visually stunning composition.
Creative Arrangement: Explore how to combine fresh and dried elements, feathers, berries, and more to design wreaths that capture the essence of the season.
Personalization: Add your unique touch to your wreath, making it a one-of-a-kind decoration for your home.
Preservation: Gain insights on how to ensure the longevity of your wreath, allowing it to stay beautiful throughout the holiday season.
Unleash your creativity and immerse yourself in the joy of crafting as you design a unique wreath that reflects the warmth and beauty of the season. This workshop is a fantastic opportunity to usher in the holiday season with hands-on creativity.

Spaces are limited, so secure your spot today and join us for a delightful evening of wreath-making. We can't wait to share the holiday spirit with you at The Huntress.

Event Details:
Date: December 6, 2023
Time: 5:00 PM - 7:00 PM
Location: The Huntress 259 Westchester Ave. Pound Ridge, NY 10576
Note: All materials, including flowers, foliage, and tools, will be provided.